Continue learning, beyond the Big Astronomy film!
Live social media events featuring observatory staff and STEM professionals will be posted and archived here.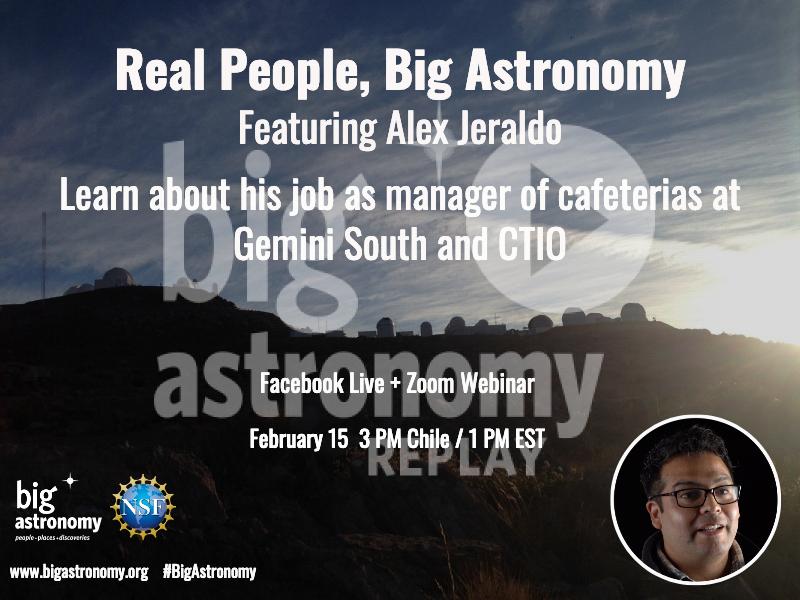 Don't miss the next live event that directly connects you with one of the people who make Big Astronomy happen! Real People, Big Astronomy: Alex Jeraldo February 15 3 PM Chile / 1 PM EST / Noon CST / 10 AM PST Alex Jeraldo is the Coordinator of the cafeterias at CTIO...