Big Astronomy is a multifaceted research and outreach project supported by several partners and funded by the National Science Foundation. It includes the award-winning planetarium show
Big Astronomy: People, Places, Discoveries
which highlights the diverse people who enable discoveries at world-class observatories in Chile. Big Astronomy also hosts live educational events online and offers a variety of hands-on activities now adapted for remote learning.
Discover the show, engage in ongoing conversations with observatory staff, explore educational activities, and more.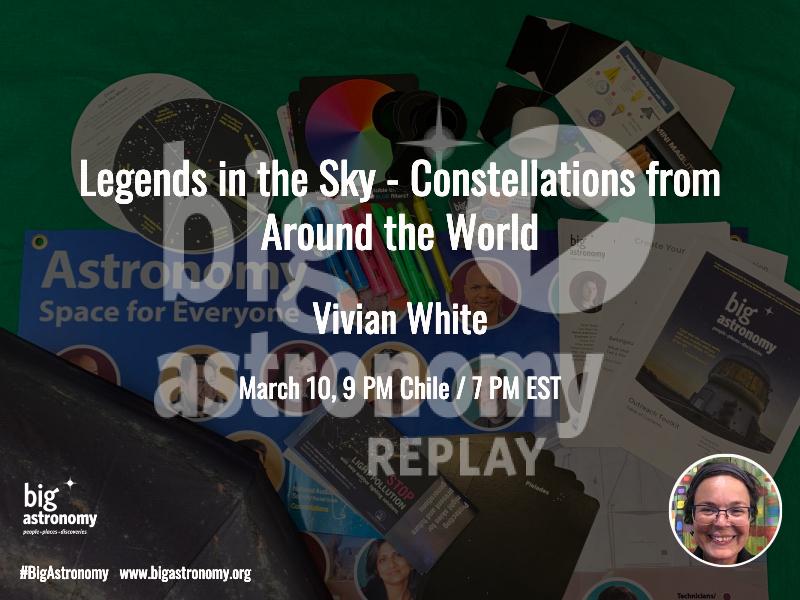 Join the Night Sky Network as we explore legends told about the night sky around the world and throughout time with this activity. Create your own story about a constellation visible in tonight's sky! Watch a REPLAY of this event here.
Real People, Big Astronomy: Shari Lifson March 26 8 PM Chile / 7 PM EDT / 6 PM CDT / 4 PM PDT Shari Lifson is the Corporate Communications Coordinator for the Association of Universities for Research in Astronomy (AURA). It is her job to help AURA's three...